Environment´s information
The Pyrenean Basin of Aoiz, where it is the Valley of Lónguida,it is Ecay, is a transition area between the high Navarre Pyrenean and the Medium Area of Navarre. On the East it is the Pre Pyrenean Basin of Lumbier with its famous holes. Its medieval fortress tower of Ayanz highlights with its battlemented finish of the XIV century style. The tower of Celigueta it is also Property of Cultural Interest with four loopholes cylindrical watchtowers in the corners. And in Liberri there is another good example of defense tower with battlements. In Artieda there is a Gothic castle-palace. In Aoiz its old town highlights which is full of Gothic architecture and houses of good set of chairs, wooden eaves and some blazons. The Palace House of Argamasilla, from the XV century and the bridge of Auzola or Bidelepu of the river Irati, of four eyes are interesting. And it is worth to highlight the church of St Miguel, built since the XV century. Close to Aoiz is the Reservoir of Itoiz that it is the biggest reservoir of Navarre, it takes in the water of the river Irati in a beautiful natural landscape between Arce and Lónguida. And a little bit northernmost we arrive to the reservoir of Usoz, 20 minutes from the Forest of Irate, surrounded by holm oaks and kermes oaks.
Ecay
Small settlement of 83 inhabitants, close to Aoiz in the Valley of Lónguida. It is located in the prepirenean hollows, in the path which drives to Irati and Roncesvalles, in the stream of the river Irati and close to Lumbier, close to "Camino de Santiago". San Martín de Tour´s Parish is Romanesque, with added in the XVI-XVII century, and mural pictures from the XIV century. Medieval raised granary of the old factory of El Irati Forestal.
Tours
Church of San Martin de Tours with interesting French gothic pictures. Medieval long granary. Ruins of the old factory of "El Irati Forestal".
Activities
Hiking, cycling.
WHERE TO GO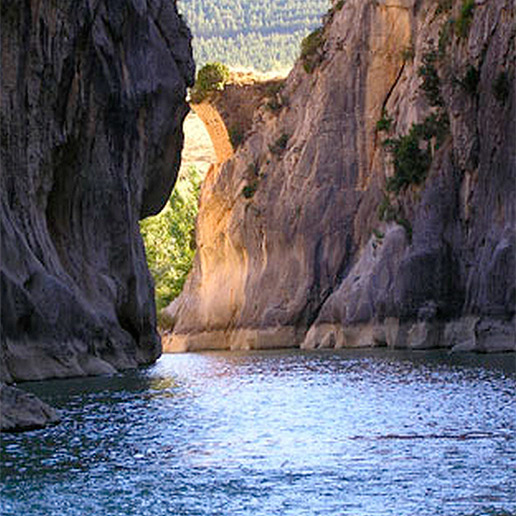 Foz de Lumbier
Es una profunda y estrecha garganta en torno al río Irati de una longitud de algo más de un kilómetro y un desnivel máximo de 120 m. Reserva Natural ideal para disfrutar de un paisaje impresionante, p...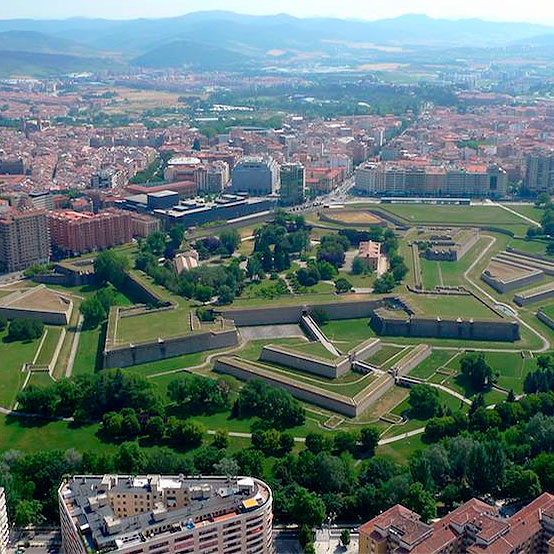 Pamplona
Pamplona invita a disfrutar pausadamente de sus parques y a callejear por su casco antiguo; invita a degustar su gastronomía y sus populares pinchos, regados con un buen vino, disfrutar de festejos ún...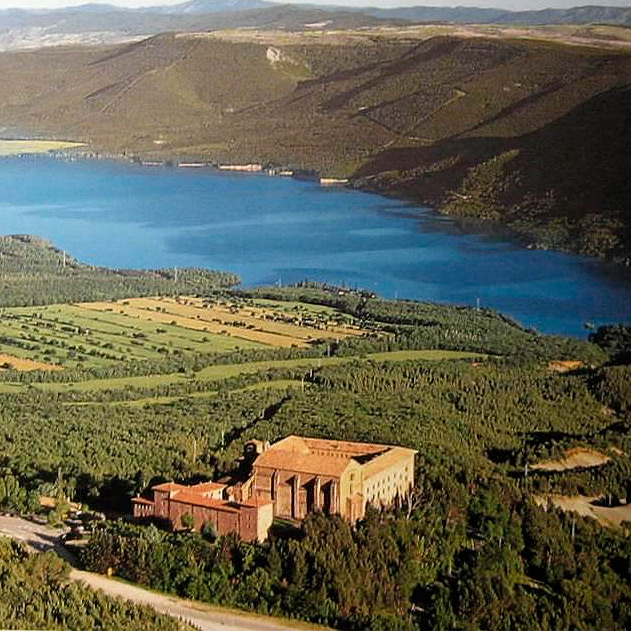 Monasterio de Leyre
Uno de los mejores monasterios de España situado en un bello entorno natural en el que un románico naciente aflora de manera singular de los siglos XII y XII. Y cerca se encuentra el embalse de Yesa c...
UPCOMING EVENTS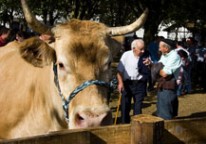 Ferias de Elizondo
En Elizondo, del 25 al 26 de octubre
Las Ferias y Mercados que se organizaban periódicamente en numerosas localidades navarras continuaron siendo, hasta comienzos del siglo XX, el principal centro de compra venta de los consumidores. En...
Ferias de Otoño del Valle Baztan
En Elizondo, del 25 al 26 de octubre
El último viernes de octubre es una de las fechas más señaladas del Valle: Se celebra la feria y mercado, congrega a ganaderos y artesanos de la zona, además de puestos ambulantes en la localidad d...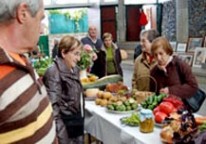 Baserritarren Eguna
En Arantza, 1 de noviembre
La verde monotonía de los montes del norte de Navarra se rompe con la presencia de enormes casas aisladas entre sí. Son los caseríos. No son sólo casas, también conforman una forma de vida dedicada a ...